National-scale real-time biodiversity monitoring
The Sound of Norway project monitors ecosystems across the nation with real- time recording devices. Using machine learning to automatically classify bird vocalisations, we can simultaneously track the distribution and migration patterns of many species on vast scales and over long time-periods.
Species
We use AI to automatically identify birds vocalisations. Combined with expert verification, we can reliably track species distributions and dynamics in real time across Norway.
Great Spotted Woodpecker

Bergen 120718

Eurasian Wren

Bergen 120718

Eurasian Bullfinch

Trondheim 161106

Common Chaffinch

Bergen 121812

European Robin

Bergen 120718

Eurasian Blue Tit

Stavanger 110203*

Eurasian Blue Tit

Bergen 121812
Showing 9 of over 1000 matching detections.
Exploring Norway's Natural Soundscapes
Our monitoring sites are spread from the southernmost tip of Norway to deep inside the Arctic Circle.
Trondheim
23 Apr 2022 09:20
Lillehammer
14 Jun 2022 00:02
Kristiansand
26 Apr 2022 03:50
Research Team
We are a team of scientists based at the Norwegian Institute for Nature Research (NINA) and the University of Cambridge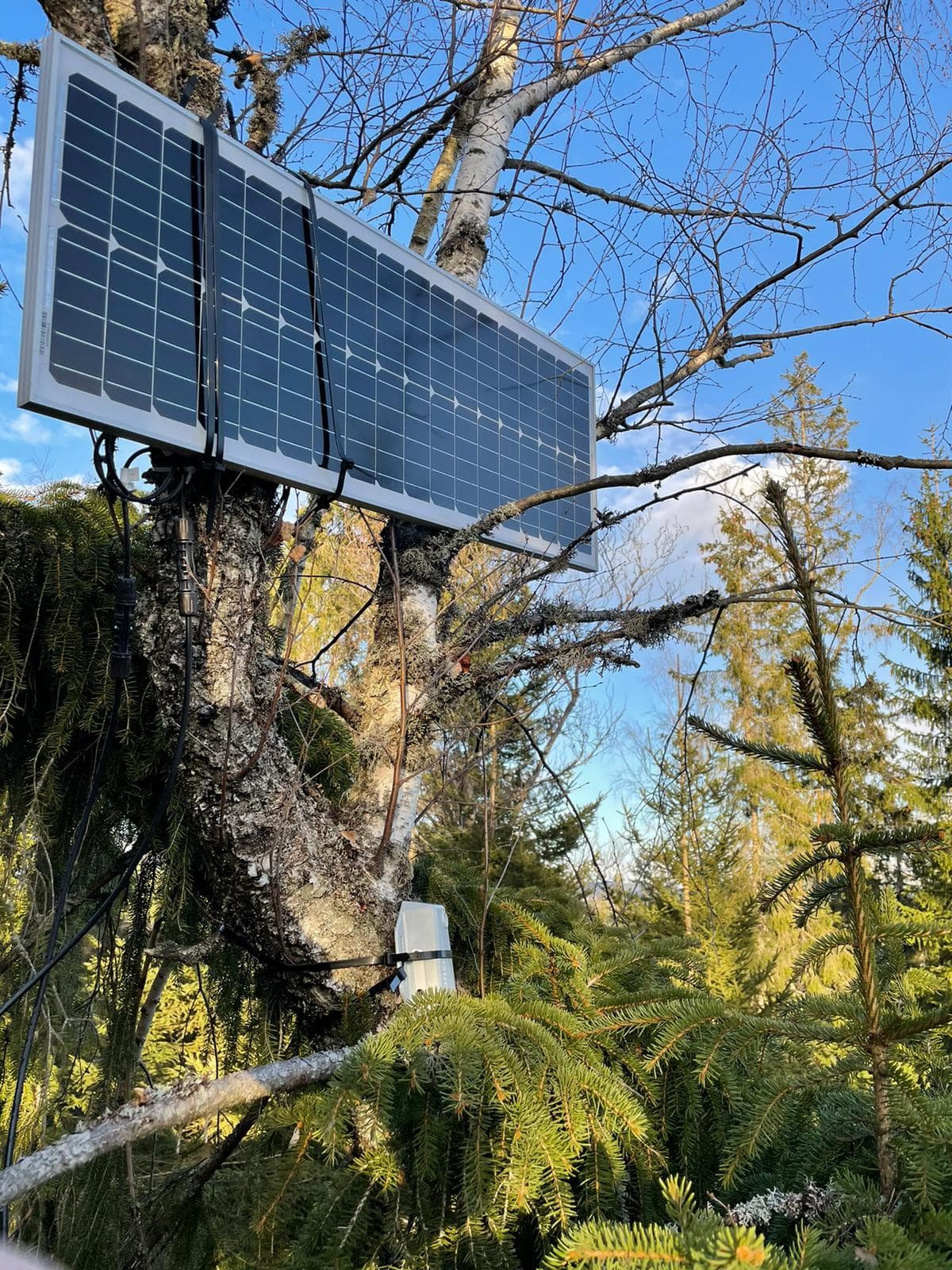 Future directions
In addition to detecting birds, we aim to use the The Sound of Norway data to:
Contact us
Detect other audible species
By creating machine learning models which detect frog croaks, deer barks, cricket chirps, and more we will see a more complete picture of biodiversity at our sites
Record Ultrasonic Frequencies
We are developing devices which can stream real-time ultrasonic data which will allow us to record inaudible sounds from bats and insects.
Monitor Soundscapes
Looking at high level features of soundscapes will allow us to measure ecosystem health more holistically.
Funders and partners